Hi Everyone,
After 9-years of extensive research on VLSI students learning patterns and multiple 5-days workshop with students and professionals all over world, below image displays 6 critical components of a remarkably successful VSD workshop. I am measuring success in terms of placements, interviews, fundamentals revision and job changes by professionals.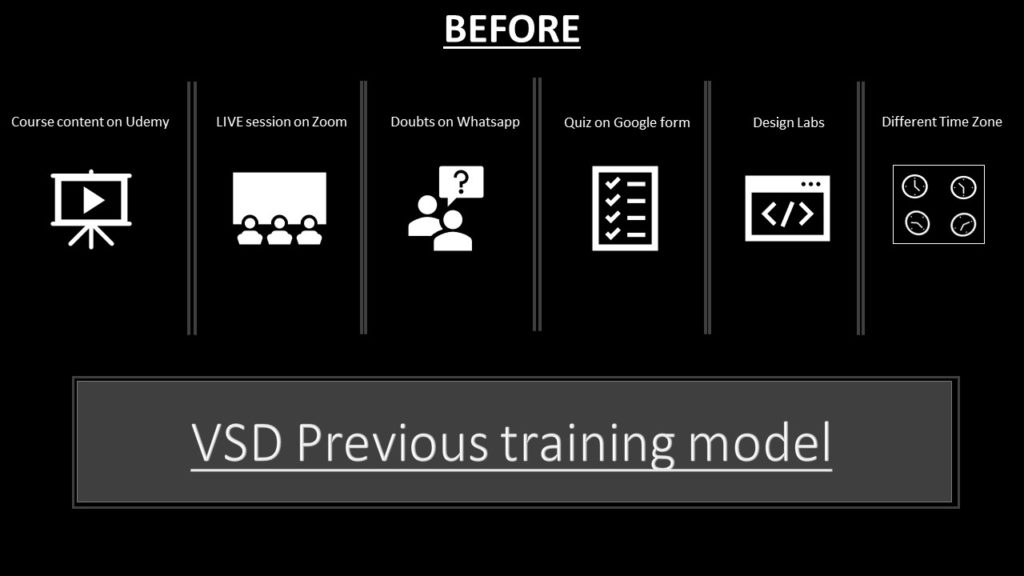 6 components needed 6 infrastructures which consumed too much man-hours for VSD and its participants. It was not much hectic for VSD to manage that, but we think its quite a repeatable task that needs to be automated. As its rightly said – Necessity is the mother of invention
VSD contacted an old friend of theirs – Gautham Pai, Educational entrepreneur and co-founder of Jnaapti platform, who has been working on an assessment platform for many years and found it to be a perfect fit to all our above components. Now VSD workshops looks like below: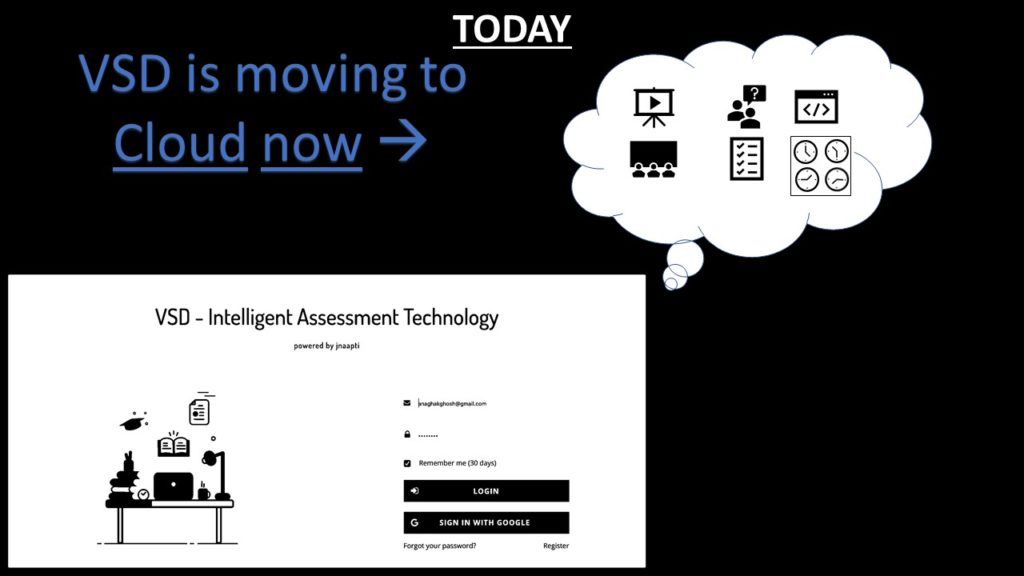 All 6 components are now intelligently structured on Jnaapti platform on cloud and a typical VLSI based 5-day workshops is now called "VSD – Intelligent Assessment Technology or VSD – IAT". With this technology, all 6 components now seamlessly interact with each other with almost "zero" human intervention and improved the quality of workshops.
THE BIG NEWS – It is not just an idea. The POC (Proof of Concept) has been tested with a 5-day Faculty Development Workshop which happened from 6th MAY to 10th MAY at NIT Patna, under the guidance of Prof. Bharat Gupta and Prof. Gaurav Trivedi. See images below. Not only did faculties from different universities loved it, the best review I got was "VSD – IAT made us completely forget about COVID-19 Pandemic for 5-days".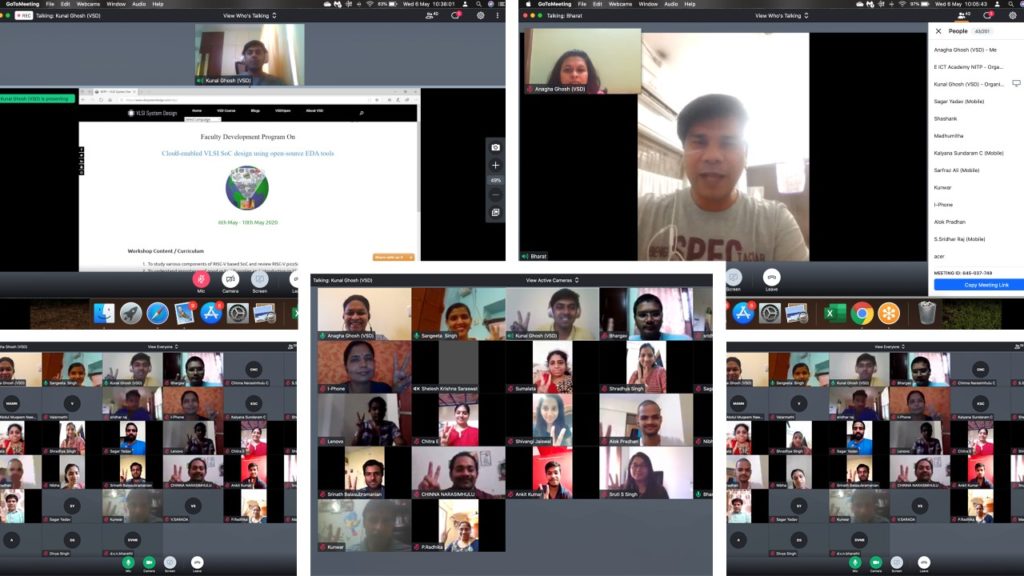 THE BIGGER NEWS – This platform will be open to all of you for testing at much lower price than our regular 5-day workshop pricing. And we can confidently scale it up to 500 participants. If you participate, you will be a part of next BIG THING in field of VLSI Intelligent trainings and workshops.
So, do you want to be a part of an "intelligent" workshop? Stay tuned