VSD offers online course in complete spectrum of vlsi backend flow from RTL design, synthesis and Verification, SoC planning and design, Sign-off analysis, IP Design, CAD/EDA automation and basic UNIX/IT, Introduction to latest technology - RISC-V, Machine intelligence in EDA/CAD, VLSI Interview FAQ's.
Current Reach – As of 2020, VSD and its partners have released 32 online VLSI courses and was successfully able to teach ~65000 students around 144 countries in 49 different languages, through its unique info-graphical and technology mediated learning techniques.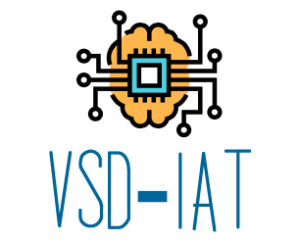 VSD – Intelligent Assessment Technology (VSD-IAT) is expertly built training platform and is suited for designer requirements. Semiconductor companies understand the value of training automation and Engineer performance enhancement, and do not need to be convinced of the impact of a virtual platform for learning. VSD trainings are quick, relevant, and easy to access from any device at any time zone
Welcome to the World's only online conference in Semiconductor Industry VSDOpen Conference. With enormous support and global presence of audience from different segments of industrial lobby and academia made a highly successful event. Evolution is change in the genetic makeup of a population over time, online conference is one kind evaluation everyone adapt soon. 
JOIN VSDOpen2020 and be a part of open-source revolution !!
VSDOpen 2020 is bigger and better !!
VSDOpen 2020 has LIVE Tutorial Session for first 3 days
VSDOpen 2020 will showcase open-source analog IP's
VSDOpen 2020 is for 4-days
Let Knowledge Win !! - by our Knowledge sharing heros, which we consider the unsung heroes of VSD, are helping professionals and students navigate the current COVID-19 crisis that has swept the nation over the last two months, resulting in widespread closures.
For those of you unfamiliar with Let Knowledge Win !!- Webinar Series, Let's take a closer look.
VSD becomes the official partner with EICT academy, IIT Guwahati for all online workshops related to Physical Design, Sign-off Timing Analysis, SoC verification, CMOS Analog Design and many more topics related to VLSI al using Open Source EDA tools.