JOIN VSDOpen2020 and be a part of open-source revolution !!
VSDOpen 2020 is bigger and better !!
VSDOpen 2020 has LIVE Tutorial Session for first 3 days
VSDOpen 2020 will showcase open-source analog IP's
VSDOpen 2020 is for 4-days
We are really excited to showcase some masterpieces of work done by Research Interns over last year, and also, we are really excited to introduce you to novel techniques of learning and designing analog/digital IP's. This time, we are about to showcase you a list of projects which was achieved for the very first time in the field of open-source.
To Begin with: First time in the open-source world, 
We have open-source analog IP's built from scratch using OSU-180nm PDK, Magic and eSim EDA tools, by undergrad and postgrad students. Unbelievable!!
We displayed to the RISC-V community around the globe how you can design a basic RISC-V core in just 5-days from scratch using TL-Verilog and Makerchip IDE. Unbelievable!!
We released a cloud-based VSD-Intelligent Assessment Technology platform which enables VLSI training for all time-zones at one go and is about 99% effective compared to any other training around the globe.
We will show you how you can develop your own SoC using real 130nm PDK from Skywater and OpenLANE EDAtool-chain from efabless
VSDOpen 2020 Distinguished Speaker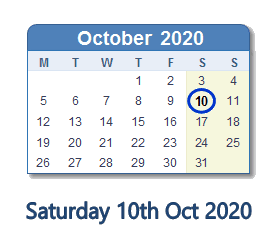 VSDOpen 2020 Conference Schedule
| | | | | |
| --- | --- | --- | --- | --- |
| | | | | |
| | VSDOpen 2020 Inauguration | Inception of Online Conference | | |
| | | Applying Community Models to ICs: Why and How | | |
| | Open Source IP Designer track | SRAM (1024 x 32): (32kbits or 4kB), 1.8V and access time is <2.5ns (OpenRAM) | | Fr. Conceicao Rodrigues College of Engineering, Mumbai University |
| | Open Source IP Designer track | Next Gen open-source VLSI/RISC-V trainings using VSD-IAT, Makerchip and TL-Verilog | | International Institute of Information Technology, Bangalore |
| | | RISC-V and open source hardware – A golden opportunity for India semiconductor industry | | |
| | Open Source IP Designer track | 10bit potentiometric DAC 3.3v analog voltage, 1.8v digital voltage and 1 off-chip external voltage reference | | Indian Institute of Information Technology Design and Manufacturing, Kurnool |
| | Open Source IP Designer track | On-chip Clock multiplier (pll) (Fclkin – 5MHz to 12Mhz, Fclkout – 40MHz to 100MHz at 1.8v | | Manipal Institute of Technology, Manipal, Mangalore |
| | | | | |
| | | Computation in the Post-Moore Era: Reflecting on the The role of Open Source | | |
| | | A brief history of open hardware: learning from the freeand open source software movement | | |
| | Open Source IP Designer track | 10 bit ADC 3.3v analog voltage, 1.8v digital voltage and 1 off-chip external voltage reference | Sheryl Serrao, Ananya Ghorai, Shalini Priya, Uday Vempalli | FRCIT Mumbai, IIT(ISM)Dhanbad, NIT Jamshedpur,SIET Puttur, IIIT Bangalore |
| | | Government Initiatives in ESDM Space | | |
| | | Future path of Open source and VSD | | |
| | | | | |